Wucheng County Minfu Cotton Industry ( Textiles) Co., Ltd. is located in Yunhe Economic Development Zone, in Wucheng County. It is located in the Northwest of Shandong Province and the joint of Hebei Province. The west is Beijing to Hangzhou Cannel and GUcheng County in Hebei Province, the east is No. 105 National Road, Deshang Highway and the south is Qingyin Highway, west is Dewu Road. The transportation is convenient and the location is superior with rich cotton sources.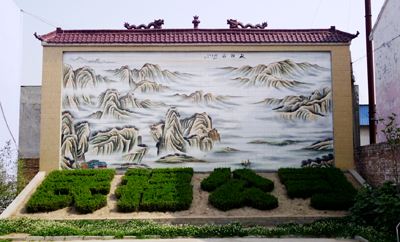 The company was founded on May 11th 2004 and appointed by the Industrial and Commercial Administrative Bureau in Wucheng County. The registered capital can be 10 million yuan. It invested in yarn industry according to the resources of cotton. It imported foreign advanced Automatic air spinning equipment to produce high rank 7S-24SOE yarn and the capital can be more than 50 million yuan.
At present, the yarn spinning project can be leading place in the technology, full automatic production field and it has realized Full mechanization, automation, industrial production of pure. It can improved labor productivity, reduced manual labor, saving electricity, and guarantee electric's role into full play and the excellent yarn. The products can be sold to various countries and areas with great reputation. The advanced productive ability, excellent quality and outstanding customers can guarantee the situation to be high speed development.
The productive team owns 6 bachelors, 10 professional technical employees, 20 lay-off workers and so on. The culture, team and active attitudes as well as the experiences of them can guarantee the excellent situation of the company and fine the management. Add: Shuixing STreet, Yunhe Development Zone, Wucheng County, China